Singles Can Still Have Adventure!
Posted on 11/02/2016
A year and a half ago my beloved husband died and I became a single traveler. Even though I had travelled a bit without him before he passed, I knew he would be waiting for me when I returned. It was awhile before I committed to a group trip to Italy and the Amalfi Coast this past October.


I joined a group of 15 adventurist men and women for 7 nights of hiking and yoga in Furore, Italy, a small village high in the mountains of the Amalfi Coast. The group consisted of 5 couples and 5 women (4 single and 1 married). The combination was awesome! We hiked, did yoga (well most of us did), visited the ruins of Pomeii in the pouring rain, took a ferry to the Isle of Capri, ate wonderful, homecooked meals at the agriturismo we stayed in, drank the wine from the grapes grown in their vineyards and pressed at the agriturismo, took part in 3 cooking demonstrations in Michaela's kitchen, and laughed throughout the entire trip even though our legs were screaming after the first hike. I could not have been with a more congenial group of people.

Even on our excursions to Ravello, Positano, and Bomerano I met interesting and delightful people from all over the world. At the tiny village of Bomerano, in the only restaurant that was opened, we met a talented professional pianist who was from Greenwich, Ct.. She was performing in Naples and used an apartment above the restaurant for her studio. She even had her piano shipped to the small apartment. We had a nice chat with her and she took us to the shop next door where she was kind enough to be our translator.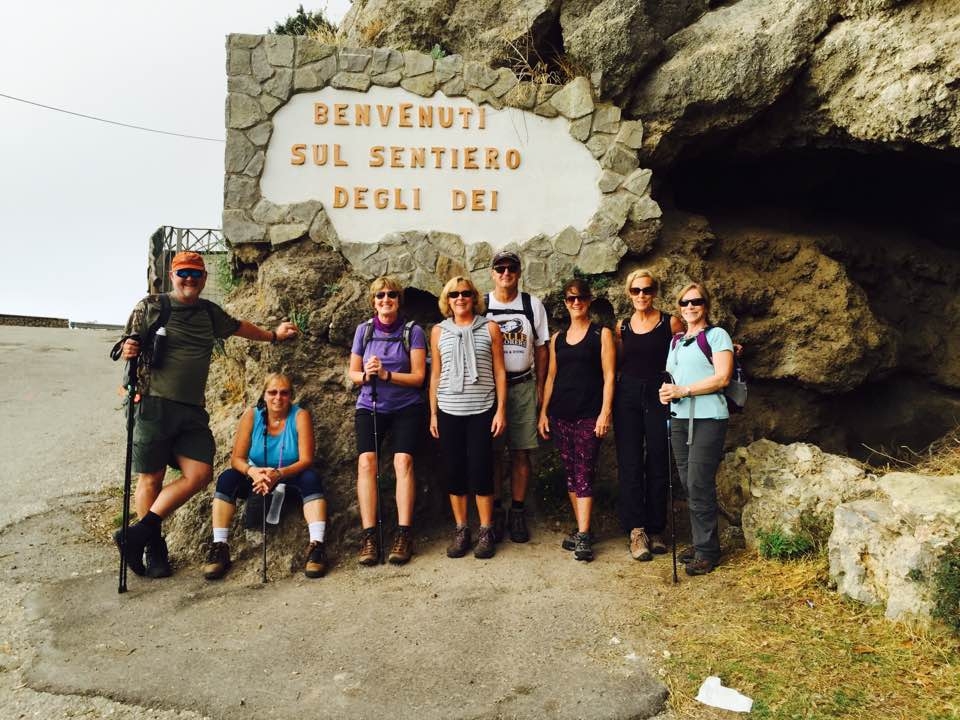 So my single friends, please do not be afraid to travel! Join a group, find like mined friends and enjoy the opportunities that await you as a single traveler!
Karen Bense
Owner of Air, Land & Sea Travel Agency